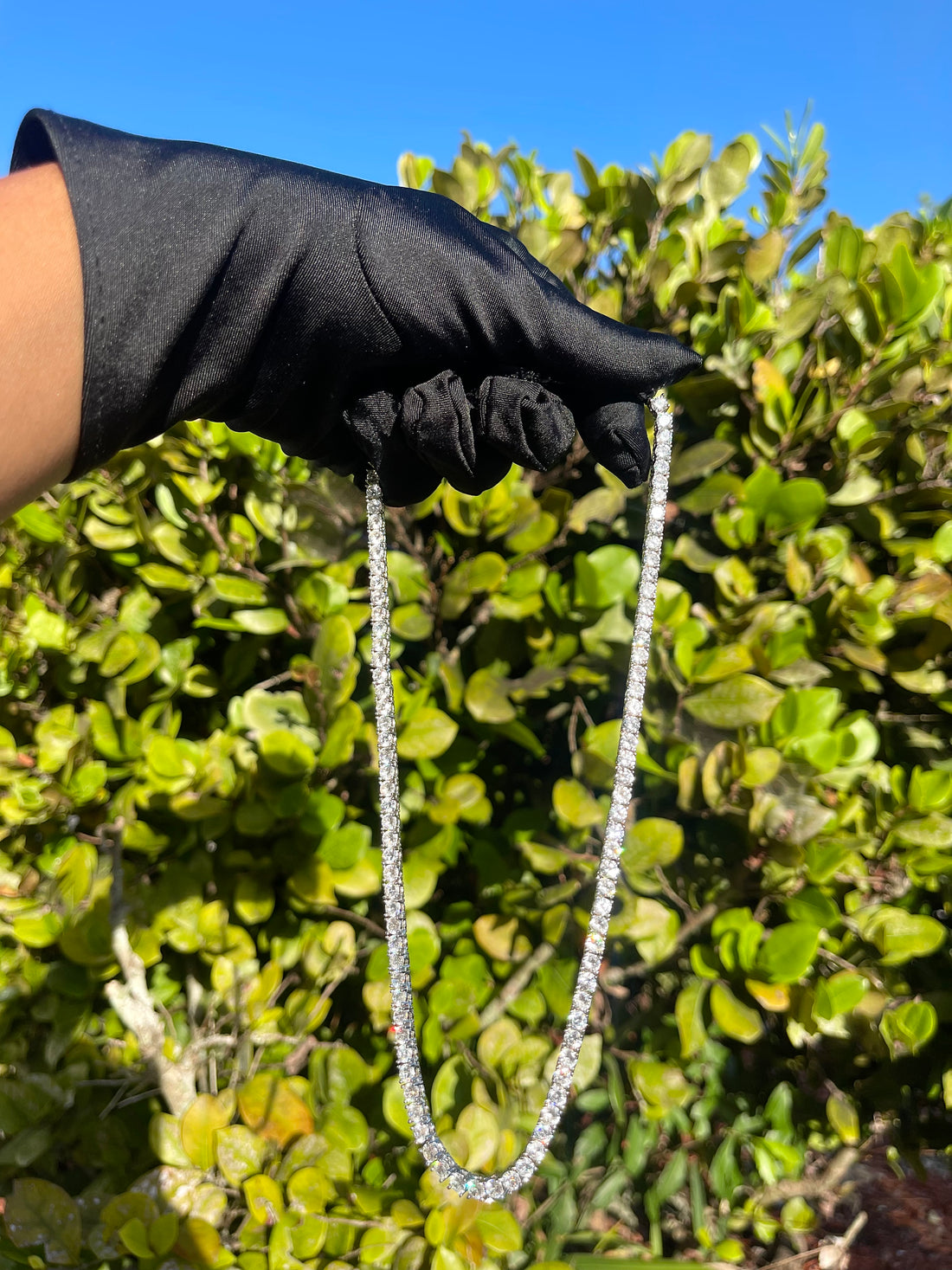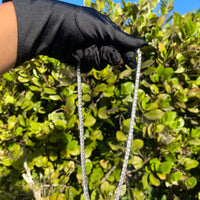 Known for its simple yet stunning design, the tennis chain is a versatile accessory that can be worn on its own or layered with other necklaces for a personalized look. Whether you're dressing up for a formal event or enhancing your everyday attire, this chain is the perfect choice.
Life Guarantee Product: We will replace this item if you happen to experience any defects in craftsmanship or breakage.
Pre-Order Item: This product is handmade with love and takes only 1 week to be crafted. We ship out orders the same day once they are done!
Tennis chain width: 4mm
Material: 18k Gold-Plated and 14k White-Gold Plated 
Stone type: Best quality CZ stones
Tennis Chain length: 18", 20" and 24"