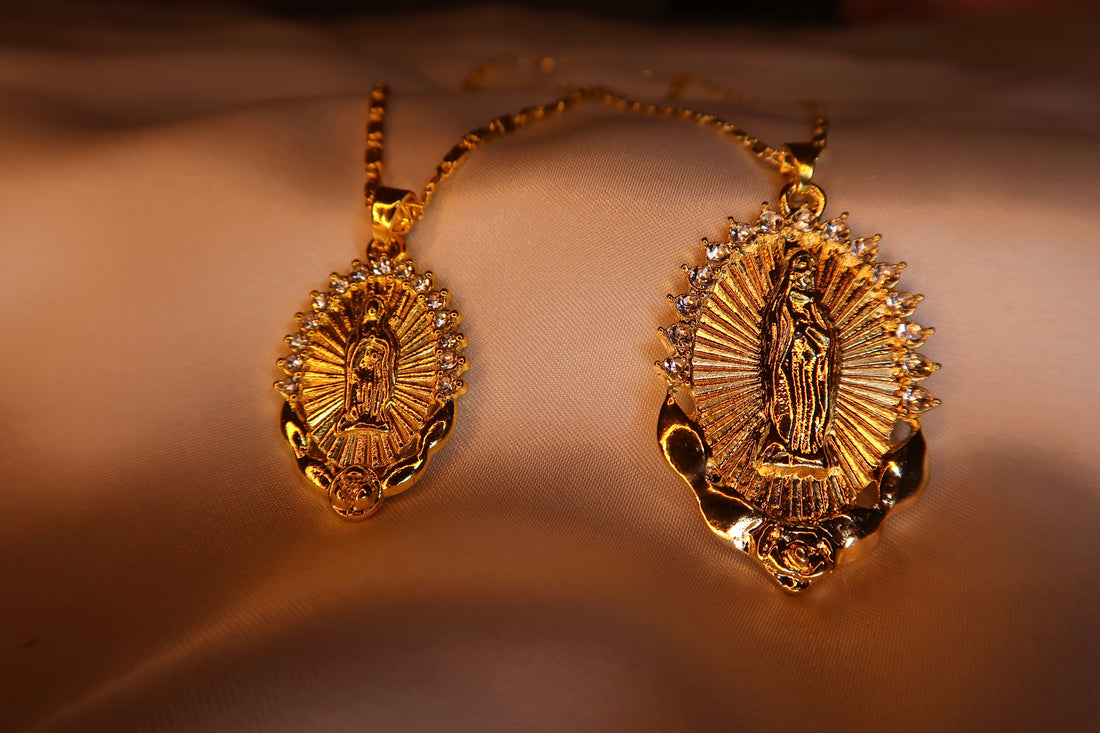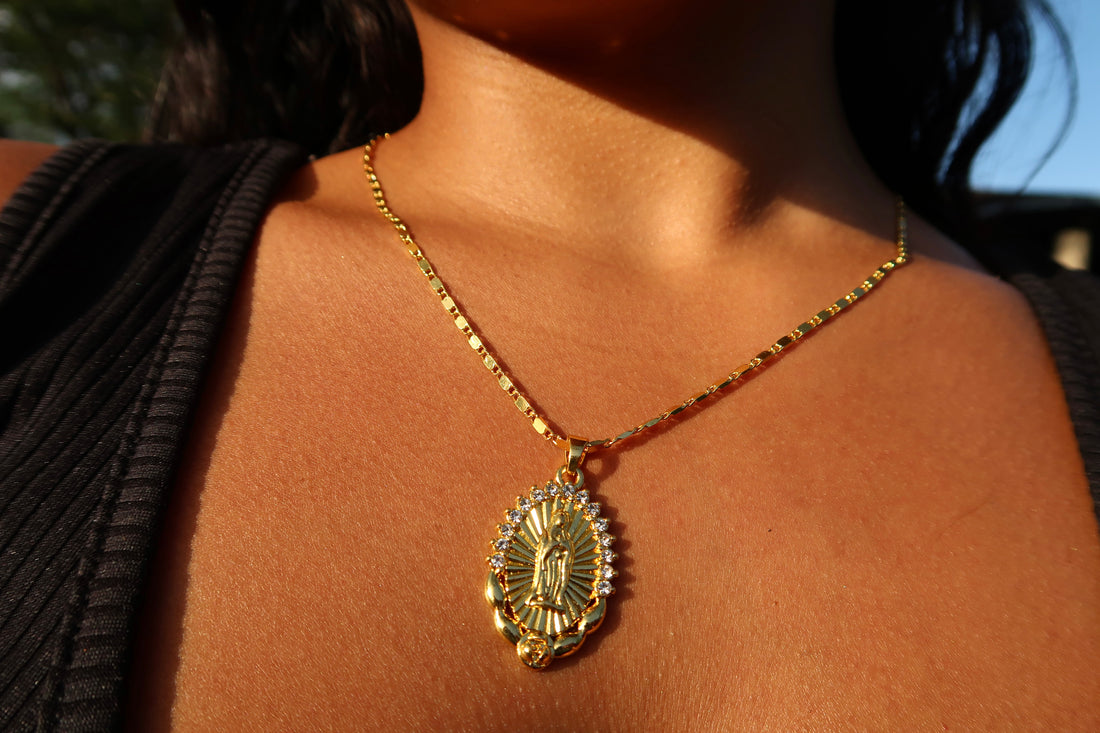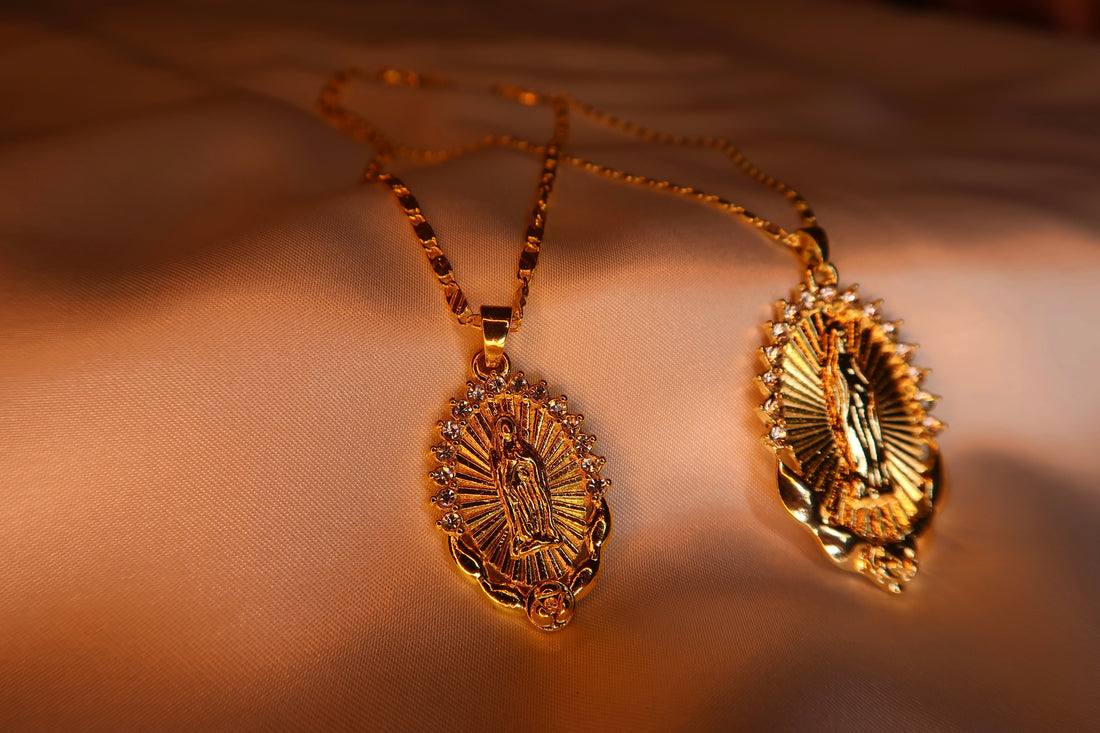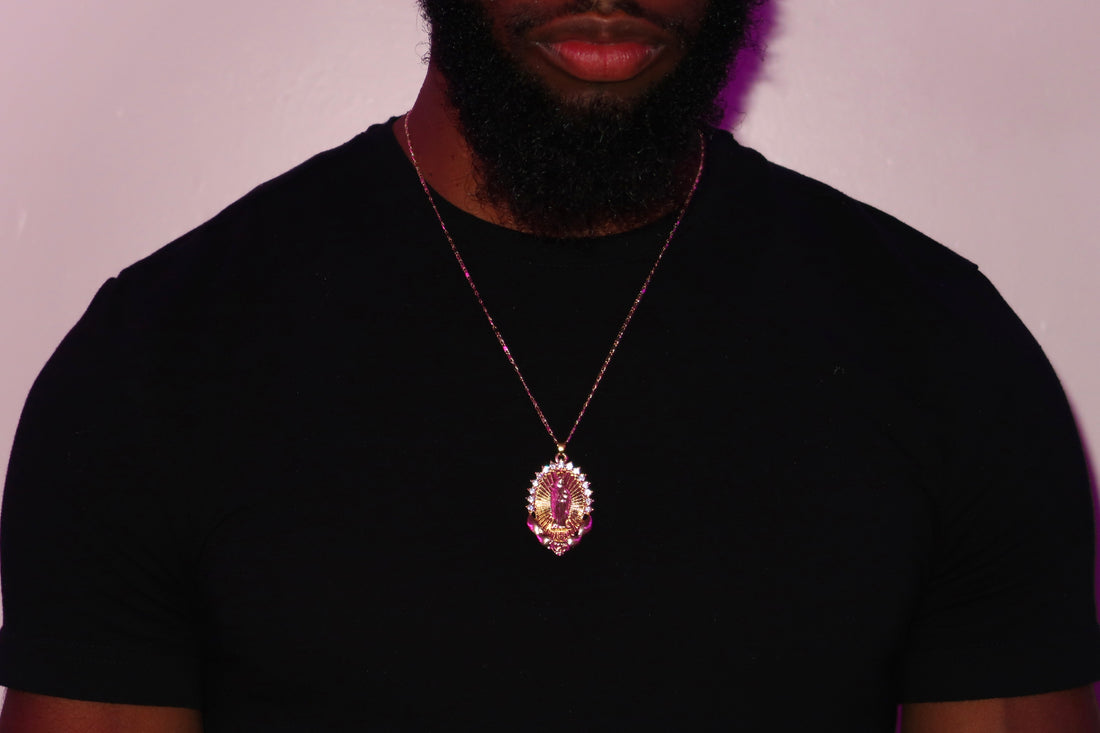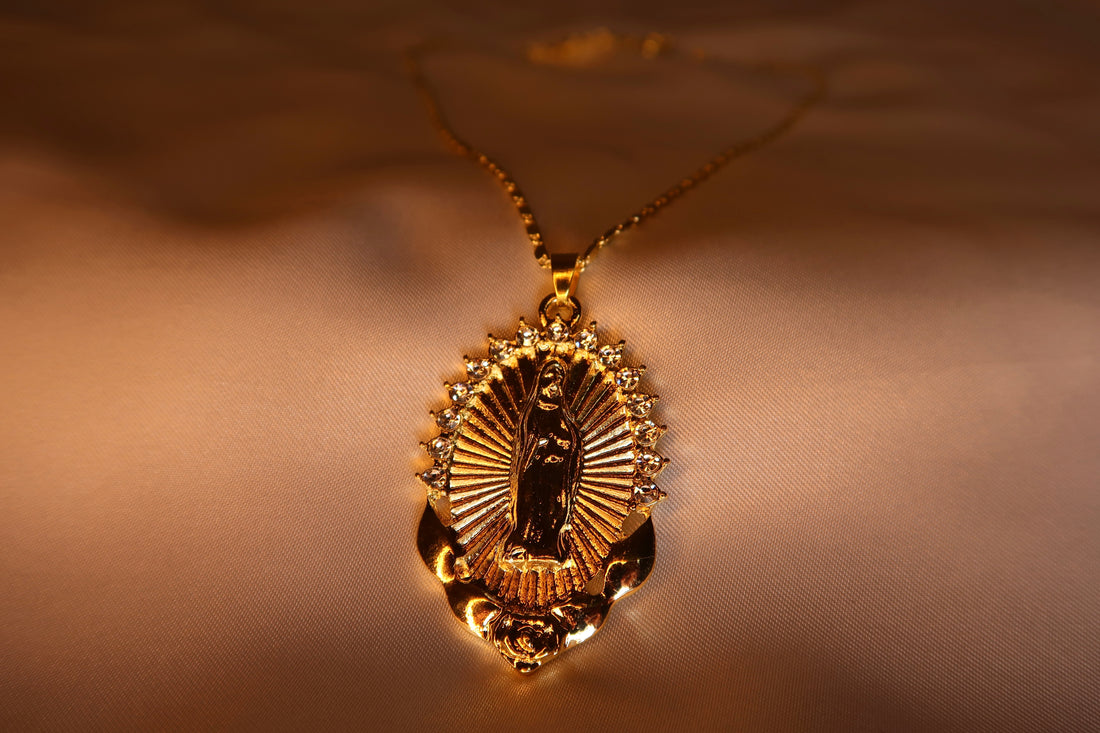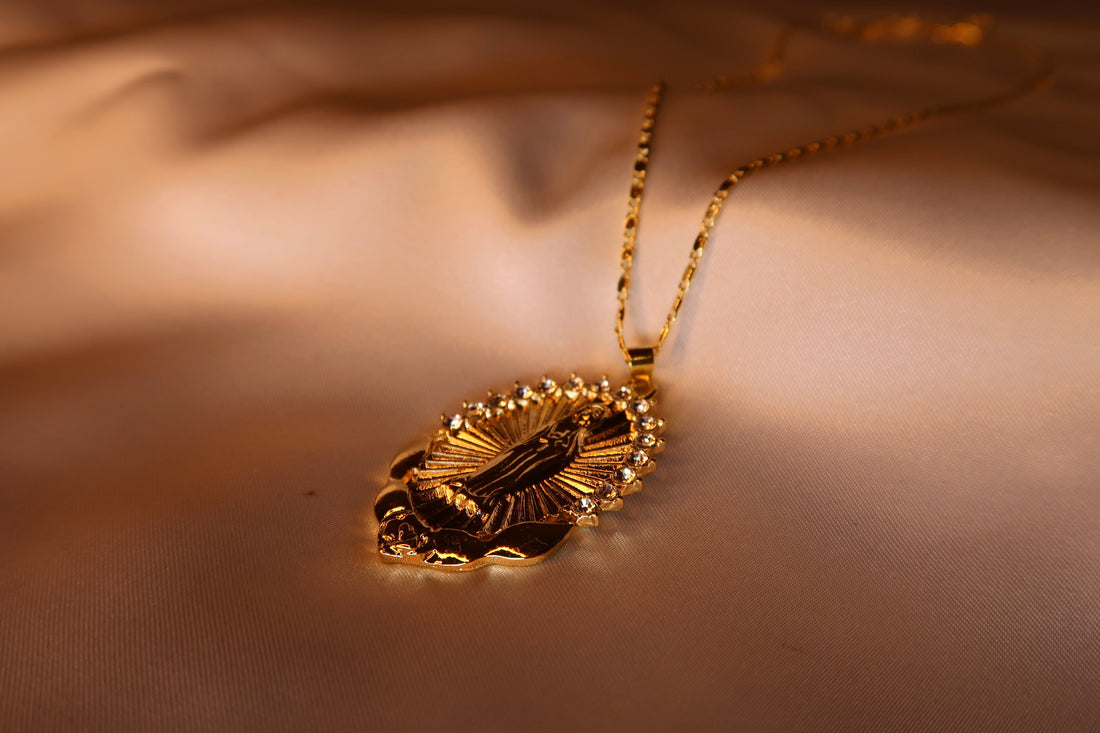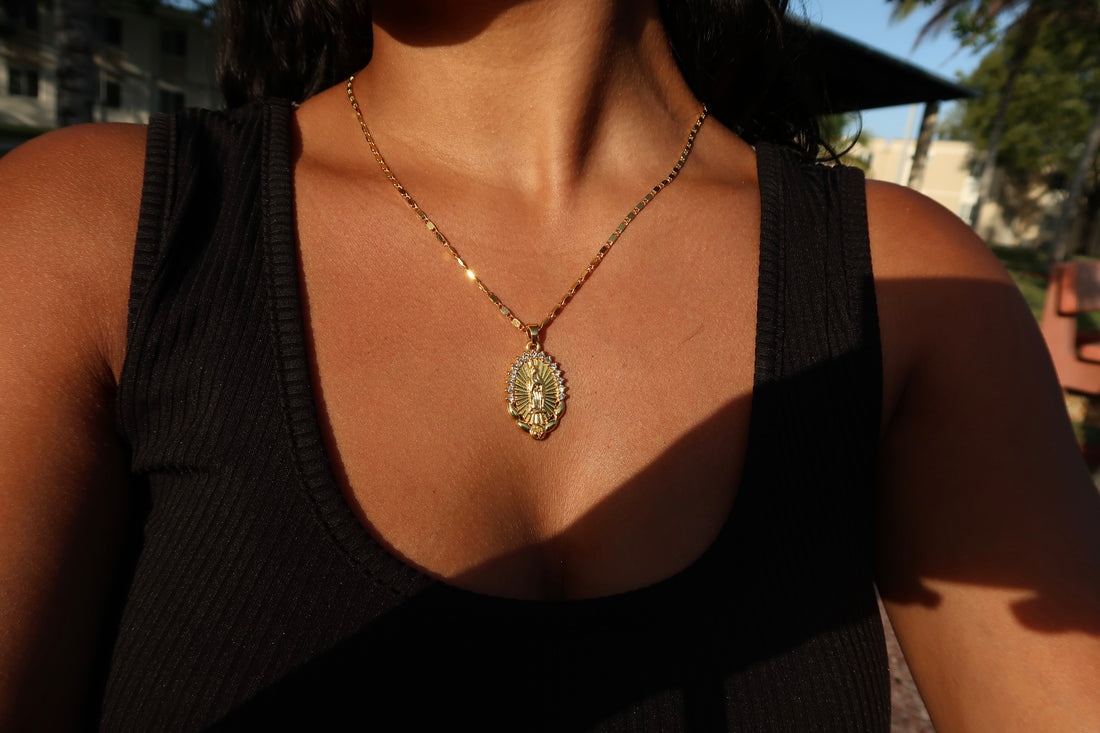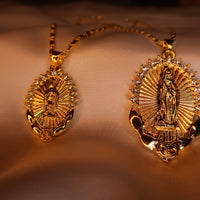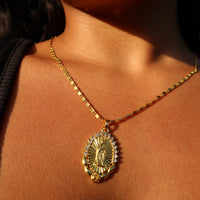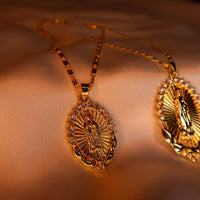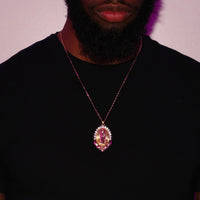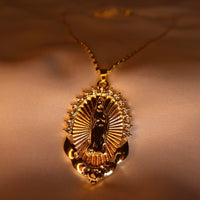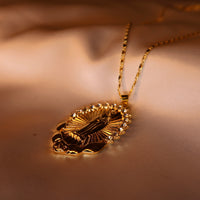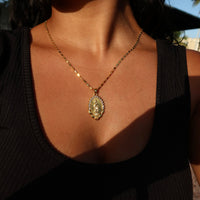 Virgin Mary Diamond Necklace
This Virgin Mary Necklace represents motherly love. When you are stressed or feeling uncertain about something negative happening in your life, this necklace will remind you that you are protected by the Virgin Mary. 

Size/ Length: Our Diamond Virgin Mary Necklace is 18k Gold-Plated with a length of 18 inches and is available in sizes small and medium.